The electric chicken and beef fryer was shipped and installed in the UK fast food restaurant for making crispy chicken and beef dishes. Today, the chicken fryer has helped this customer grow their turnover by 30%, really helping their fast food business.
Why choose to buy a chicken and beef fryer?
A restaurant in the UK was struggling to keep up with the demand for their popular fried chicken dish. Their traditional frying method was slow and inconsistent, leading to long wait times and unsatisfied customers. The restaurant also had limited capacity to cook large quantities of chicken at once, making it difficult to keep up with high demand during peak hours.
To address these challenges, the restaurant invested in a chicken and beef fryer. The fryer was able to cook large quantities of chicken quickly and consistently, reducing wait times and improving customer satisfaction. The fryer also had a temperature control mechanism that allowed the restaurant to maintain a consistent cooking temperature, ensuring that each batch of chicken was cooked to perfection.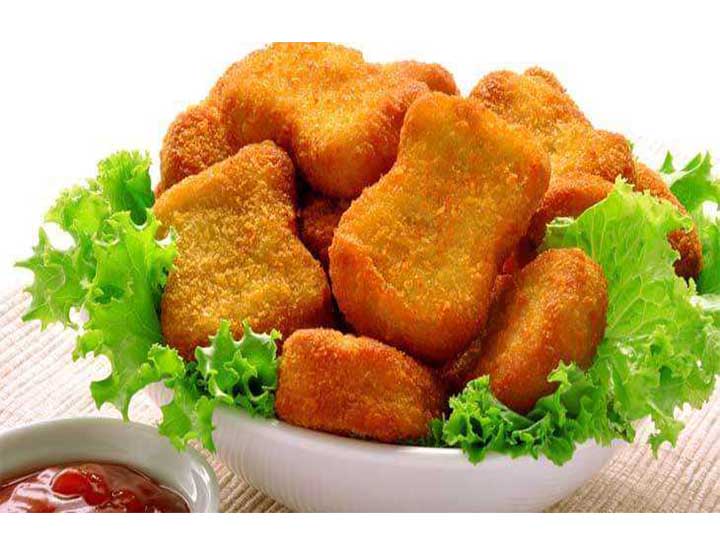 Client needs for the chicken and beef fryer machine
The UK customer has been processing fried food for a long time and knows very well what it takes to process delicious fried chicken and beef. Therefore, the customer has certain requirements for commercial fryers.
The UK customer had special requirements for an electric fryer with a separate work area. In this way, if there is a problem with one work area of the fryer, it will not affect the work of the other work area. They wanted a deep fryer that could handle large amounts of chicken and beef while maintaining a consistent temperature. The customer also wanted to purchase three sets of heating tubes for easy replacement in case of wear.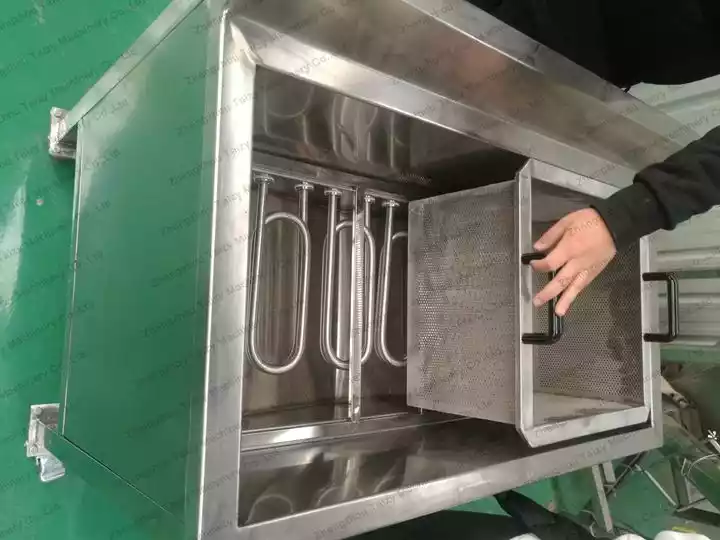 How do we serve the fryer machine requirements?
After understanding the client's needs and preferences, we recommended our electric chicken and beef fryer. Our fryer has an independent working area that allows the client to cook a variety of foods simultaneously. It also features an electric heating system that ensures consistent temperature control, making it ideal for cooking chicken and beef.
To fulfill their need for easily replaceable heating tubes, we offered the client three additional sets of heating tubes with their purchase. Our factory agreed to deliver the fryer within 35 days, which is the normal shipping time to the UK.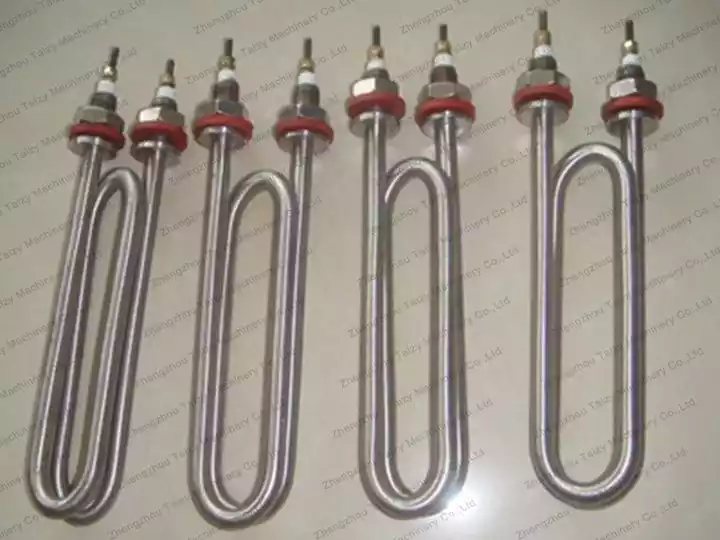 Feedback from the UK order of chicken and beef fryer
Our client was highly satisfied with the fryer and its performance. They found it easy to use and appreciated the consistent temperature control, which helped them to prepare their signature chicken and beef dishes. Additionally, they expressed interest in purchasing fruit and vegetable processing equipment from our factory in the future, which was a positive indication of the success of our product.
At Taizy factory, we strive to provide our clients with high-quality products that meet their specific needs and preferences. Our electric chicken and beef fryer was the perfect solution for our UK-based fast food restaurant client. We were able to deliver the product within the client's desired timeline, and their satisfaction has encouraged us to continue to provide excellent service and products.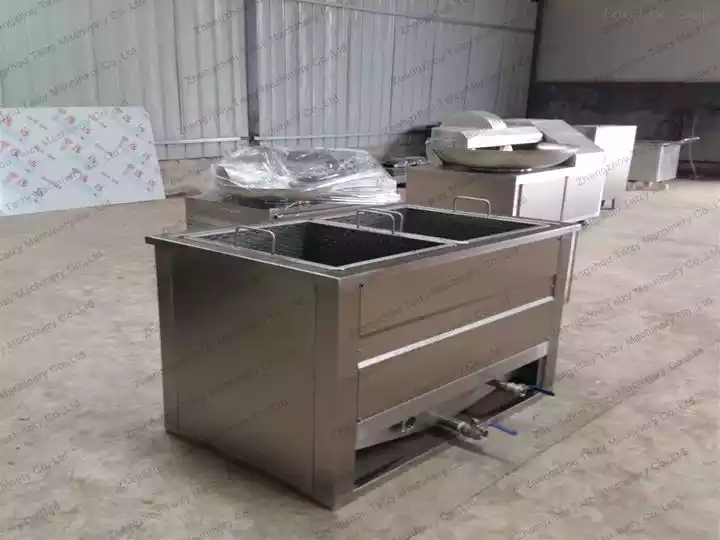 Parameters of chicken frying machine for the UK
Item
Parameters
2 frames frying machine
Model: TZ-1000
Weight: 320kg
Size: 500*800*1000mm
Heating type: Electric
Capacity:100 kg/h
Material: 304 stainless steel
Heating tube
Each heating tube 
Power:4kw
Quantity:3 pcs