The automatic chicken wings fryer machine is a semi-automatic basket deep fryer, widely applied in the food industry. Chicken wings are a popular snack nowadays. From the small streets to large business centers, it is easy to find all kinds of chicken wing stores. The fried chicken wings market has promising development potential. The automatic chicken wings deep fryer is a multifunctional fryer, suitable for various food, like meats, pasta, nuts, pork skins, french fries, potato chips, falafel, etc. With various capacities and heating methods, high efficiency, and automatic control, the chicken wings frying machine has been favored by a greater number of customers in the global markets.
Introduction to chicken wings fryer machine
1.Machine material: material: 304 food-grade stainless steel, meeting the food hygiene standard.
2. Various types and models to meet different demands
The types differ with the heating methods. The heating sources include electricity, gas, or heat transfer oil. The output varies with the number of the basket number. The more the basket, the larger the output. Generally, the capacity ranges from 50-300kg/h.
3. Digital temperature control. After the temperature is set, the basket fryer machine can automatically control the temperature to maintain the product quality.
4. Automatic temperature control: there is no overheating or residue so as to avoid the increase of the acid value of oil. Effective control of the frying time can avoid over frying.
5. The handles on both sides of the baskets can be lifted to dry the excessive oil on the fried food.
6. The overtemperature protection device and leakage protection system can ensure the operation safety.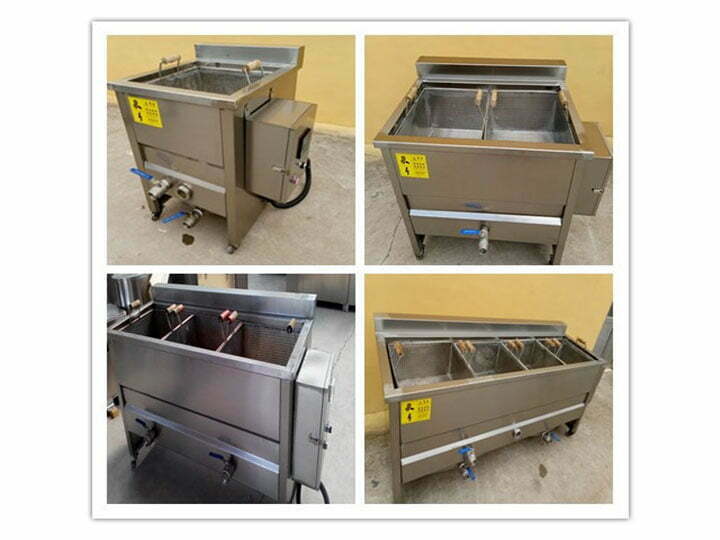 The prospect of fried chicken wing business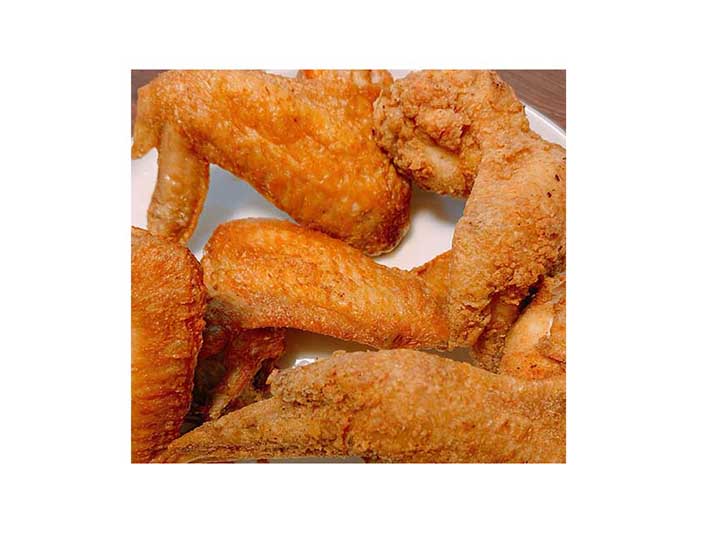 As a major industry in the market, the catering industry has always been in an invincible position for years. With rapid social changes, fast food has become more and more popular. In such a market prospect, chicken wings with unique flavors have entered people's vision.
Small scale production and strong competition: fried chicken swings project has less investment, more return, small floor area and fast operation;
Simple operation: the chicken wings fryer machine is easy to operate, clean and maintain.
Competitive price and high profit: the price positioning of fried chicken wings meets the market demand and is more acceptable for the public.