Seasoning is often needed in the later stages of food processing. For a traditional round mixing machine, the food and seasoning powder are not uniformly mixed, and they are easy to stick. Thus, it can not well match the market demand. To tackle this issue, we design and manufacture the commercial spice tumbler, which includes two types of seasoning machine for snacks, the octagonal seasoning machine and the continuous roller seasoning machine with mixing paddles. They can make the materials evenly turn without dead corners. The drum mixing machine is capable of blending various raw materials and spices evenly in a short time. Seasoning machines are divided into intermittent seasoning machines and continuous seasoning machines, with a variety of output options to meet different processing needs. Flavoring machines are favored and widely used in food, chemical, and other industries such as French fries, potato chips, banana chips, fried peanuts, coated peanuts, fried green beans, fried chicken nuggets, tortilla chips, corn chips, and other snack foods.
Wide scope of application
The commercial spice tumbler can stir a variety of raw materials and achieve the purpose of better taste and high finished product yield. Drum-type food seasoning machine is suitable for food processing enterprises, used for stirring and seasoning snack foods such as potato chips, French fries, plantain chips, banana chips, onion ring, fruit crisps, fried peanuts, coated peanuts, fried broad beans, puffed foods, etc.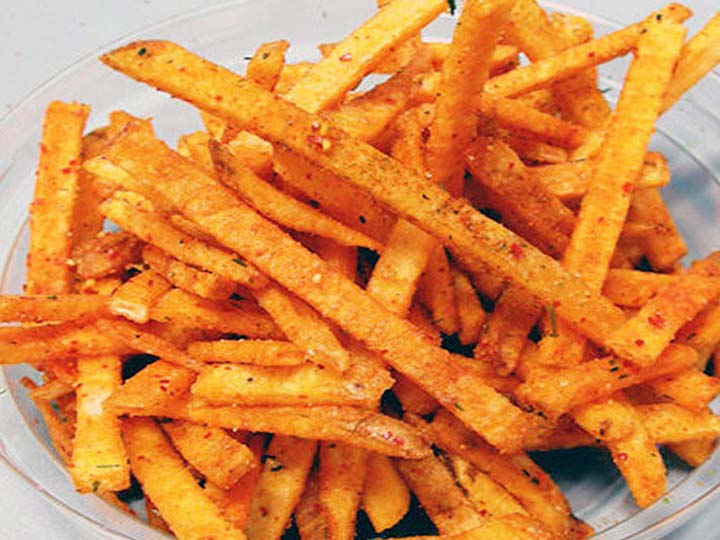 Excellent stirring effect
The internal design of the commercial spice tumbler is unique. The flavoring machine adopts the principle of automatic extrusion of the inner guide plate in the cylinder to evenly mix the material and does not cause damage to the surface of the product.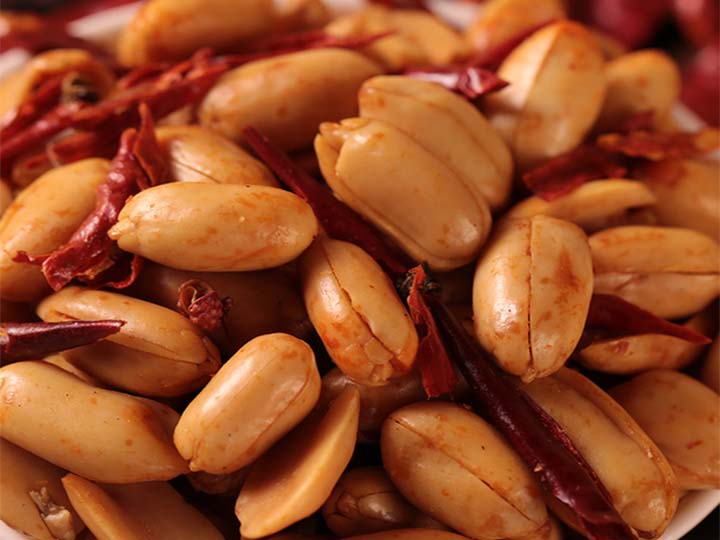 High automation and efficiency
The spice tumbler mixer has the functions of automatic mixing, automatic spraying with controllable powder feeding volume, and automatic discharging. Equipped with a screw powder feeding device, it can stir autonomously while spreading powder. The powder is evenly spread and the quantification is accurate.
The barrel of the commercial spice tumbler rotates forward to mix the material and turns reversely to automatically send the raw material to the outside of the barrel.
High productivity. There are a variety of output options, achieving 300-1500kg/h or above. Customerized services are available.
The type of continuous seasoning machine has an inclined seasoning drum, and can automatically controls the speed and material capacity. It is suitable for continuous seasoning in the assembly line and has a large output. The speed adopts frequency conversion speed regulation, and different speeds can be selected for different products. This product integrates electromagnetic, light control, electric control, and digital delay in one, with a high degree of automation.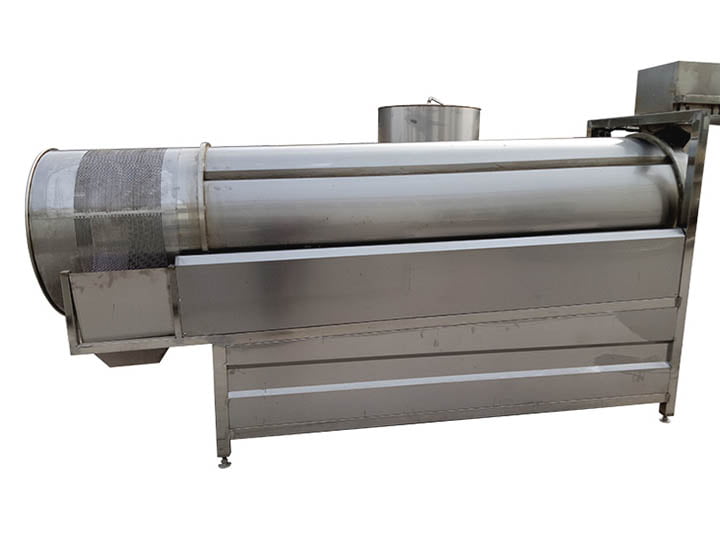 Reasonable structure and long service life
The structure is simple and compact. It is easy to operate, safe to use, and convenient for cleaning and disinfecting.
The drum mixer is made of food-grade stainless steel, which is corrosion-resistant and not easy to wear to protect the body.
Large feeding space, reasonable design, and low operating noise.
The mechanical inlet adopts a large-caliber powder filler port, which can easily add related auxiliary materials and other additives.
It adopts the all-copper wire motor and is equipped with a reducer with long service life.
Various models and reasonable price
We offer the octagonal and continuous types of commercial spice tumbler with many models, including TZ-800, TZ-1000, TZ-2400, TZ-3000, etc. to meet different demands of customers. For special needs, we can customize the machine. The seasoning tumbler machines are at factory price and the price can be different according to the machine materials, spare parts, capacities, quantities, delivery, and so on. Welcome to send us your specific requirements, then we will send you the quotation and machine details.