The snack puffing machine is also called a screw extruder. It is a machine specialized in puffing food. The screw extruder machine has a wide range of applications. The puffed food is delicious and crisp, easy to carry, and the machine is easy to operate with an electronic screen. Therefore, it is welcomed by many food processing plants.
The application of a snack puffing machine
The snack puffing machine is widely used for puffing various shapes and flavors of snacks. It mainly puffs various powdered raw materials, such as rice, corn, soybeans, and wheat in processing life. This screw extruder can apply to puff corn, the puffed snack production line to make puffed snacks.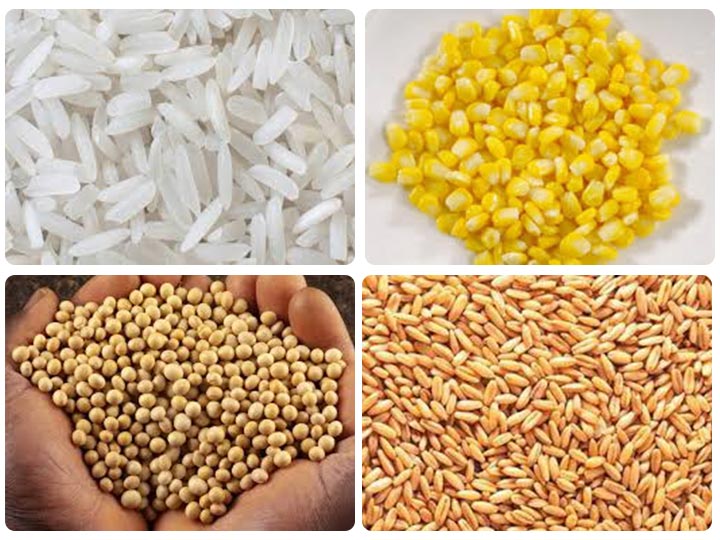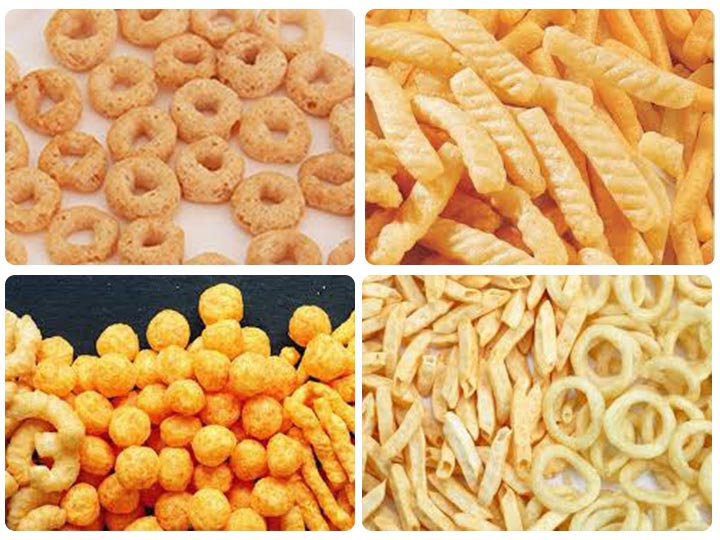 The machine can be used to make corn flakes, potato chips, sandwich rice crackers, extruded fried snacks, macaroni, and spiral or shell-shaped, and other pet foods of different shapes. The puffed food produced by the puffing machine has a high degree of maturation, and the quality of the finished product is good.
Video of corn puff extruder machine
Working principle of screw extruder puffing machine
The main working principle of the extruder puffing machine is the conversion of mechanical energy into heat energy. The heat generated when the machine rotates is used to squeeze the food into maturity. The most obvious feature of the expanded food is that the volume becomes larger. The double screw extruder machine is generally composed of feeding, extrusion, heating, rotary cutting, and other parts.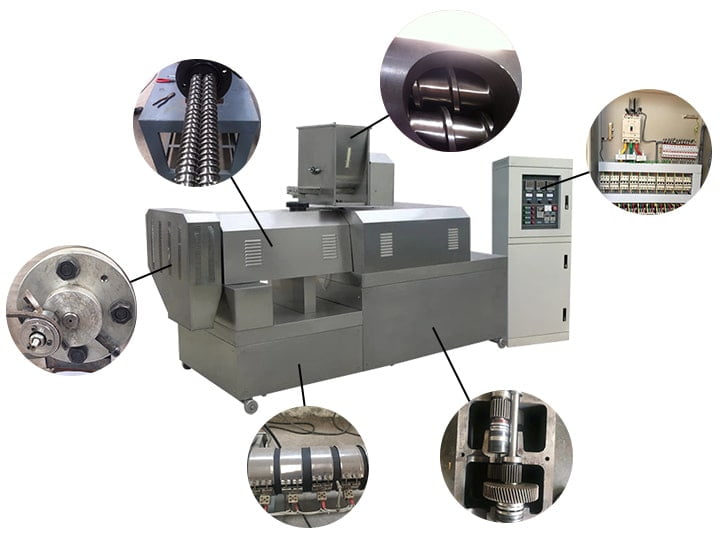 First,there is a feeder that conveys the raw material into the feeder inlet. Then it will extrude the raw material into the puffing machine's main body at a certain speed. The screw extruder extrudes the material and squeezes the material into the high-temperature heating cylinder under high temperature and high pressure. It is formed by heating and extruded from the mold mouth. When passing through the outlet, there is a rotary knife to cut the puffed food into uniform small pieces at high speed.
The main function of snack making machine
When the puffing machine puffs food, it will have some effects on the food. It includes cohesion, degassing, dehydration, and swelling function. After these, puffed food has a bright color, fine texture, and rich taste.
Cohesion——During the puffing process, food or raw material can be tightly combined to form small discrete pieces.
Degassing——If food or raw materials contain bubbles ,the bubble will be removed during the puffing process.
Dehydration——During the puffing process, the moisture content of the raw material will be lost by 4%-7%.
Swelling——The bulk density of the material will change during expansion, such as sinkability or floatability.
Advantages of screw extruder machine
The screw extruder adopts a multi-section type, each part can control the temperature independently;
There are steam and electric heating methods can be chosen, the customer can choose the convenient heating way according to customer's local heating requirement;
We can customize the extrude molds according to the customer's requirements.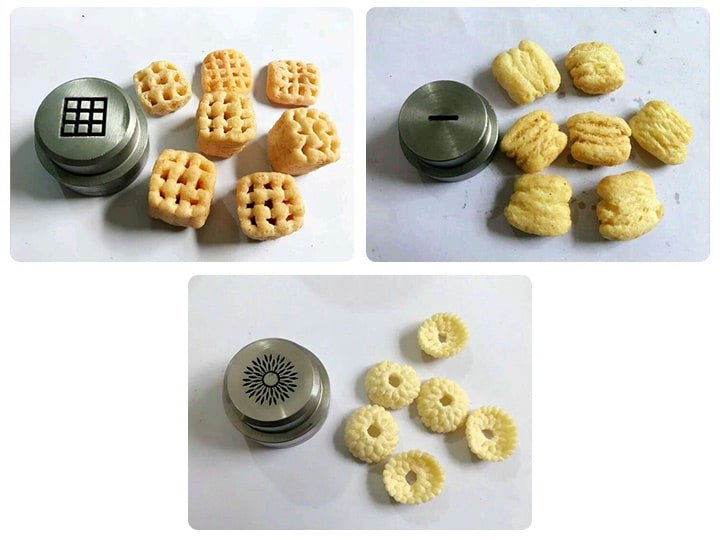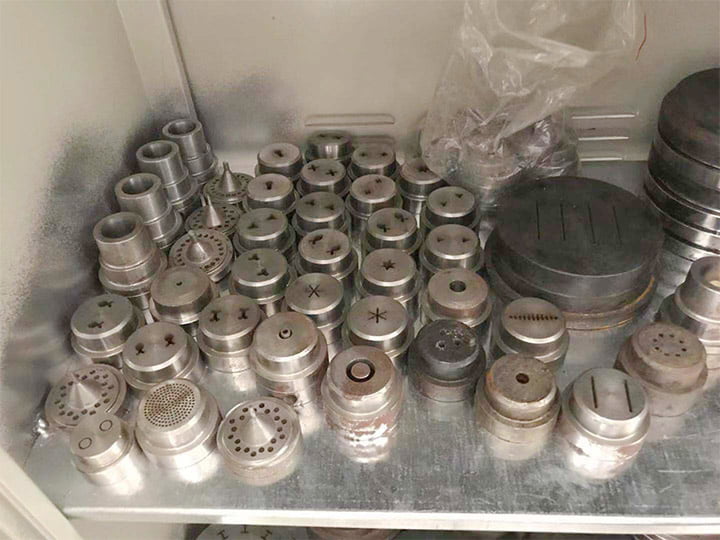 Adopt a separate electric control cabinet to precise control production parameters, which is easy to operate, safe, and efficient.
There are many models for this machine, which is convenient for customers to choose a suitable output machine according to their production needs.Such as 100-150kg/h,200-300kg/h,300-600kg/h,etc.
Parameter
| | | | | |
| --- | --- | --- | --- | --- |
| Model | DL65-III | DL65-II | DL70-II | DL80-II |
| Input Voltage | 380V/50HZ | 380V/50HZ | 380V/50HZ | 380V/50HZ |
| Installed Capacity | 35KW | 46KW | 46KW | 90KW |
| Power Consumption | 22KW | 30KW | 30 KW | 55KW |
| Output | 100-150Kg/h | 150-200Kg/h | 200-260Kg/h | 300-500Kg/h |
| Size | 2.5×0.8×1.8m | 3.2×1.0×1.7m | 3.6×1.0×2m | 4.5×1.2×2.3m |
| Screw Length | 1050mm | 1520mm | 1520mm | 1563mm |
| Screw Diameter | 65mm | 65mm | 70mm | 80mm |
| Motor Power | 22kw | 30kw | 30kw | 55kw |
| Heating Power | 10kw | 10KW | 12kw | 18 kw |
| Feeding Power | 0.75KW | 0.75 kw | 0.75 | 1.5kw |
| Cutting power | 0.75KW | 0.75 kw | 0.75 | 1.5kw |
| Oil pump power | 0.37Kw | 0.37kw | 0.37 | 0.37 kw |
technical data
Export case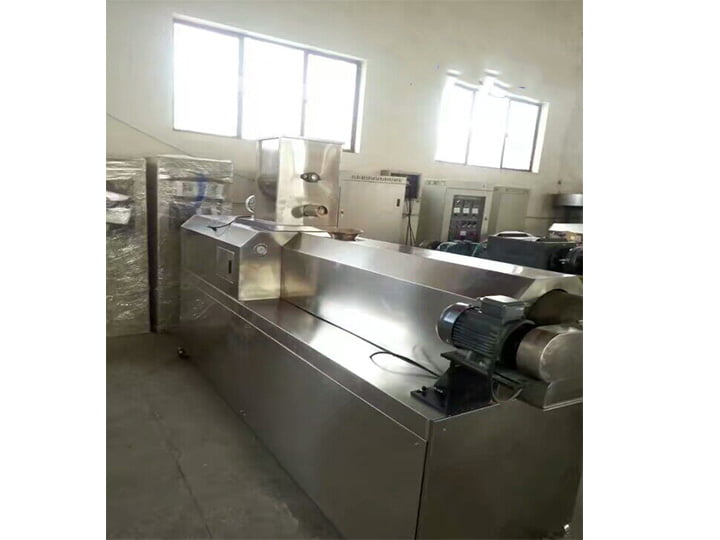 Corn maize puff machine snack extruder sold in South Africa
Our company has been committed to manufacturing puffed food making machine for many years, and sold the machinery to many countries. Recently, our corn puff machine was exported to South Africa.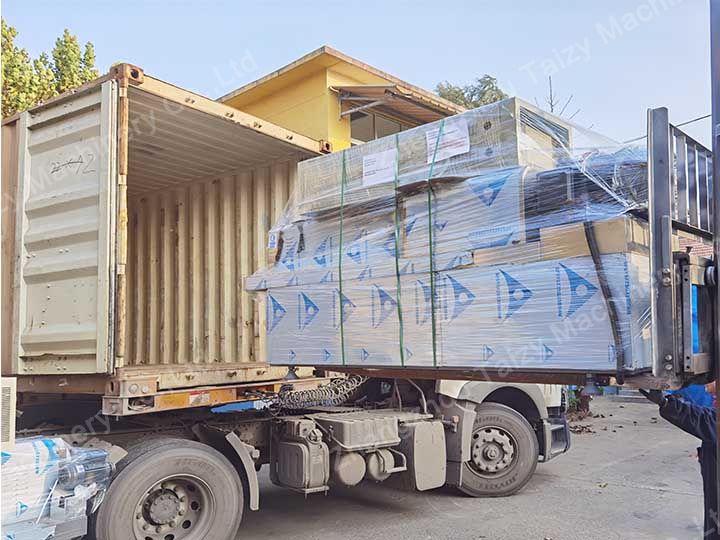 250kg/h twin-screw corn extruder machine delivered to Germany
Corn extruder machine, a twin screw extruder makes various puffed food efficiently. We have just sent a corn extruder machine in Germany.
Related articles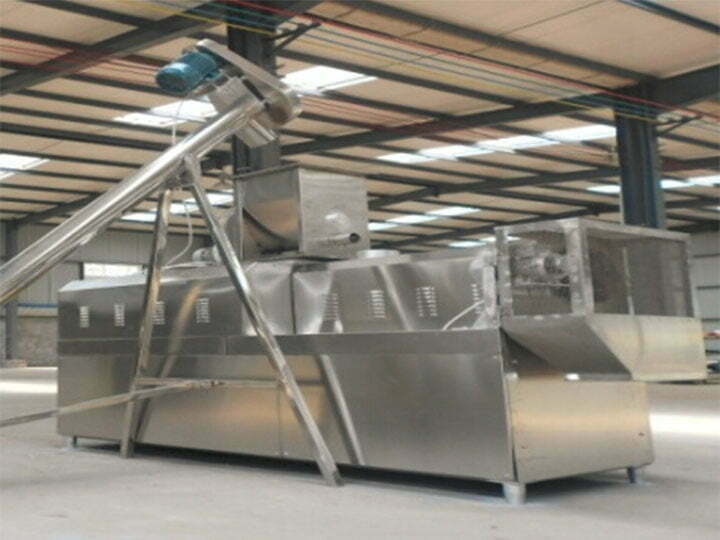 How does the double screw corn puff extruder work?
A corn puff extruder also called a screw extruder machine, is designed to produce puffed foods. The main working principle is that mechanical energy is transformed into thermal energy. The thermal energy generated by rotating and extrusion of the maize puffs machine expands the shape of raw material…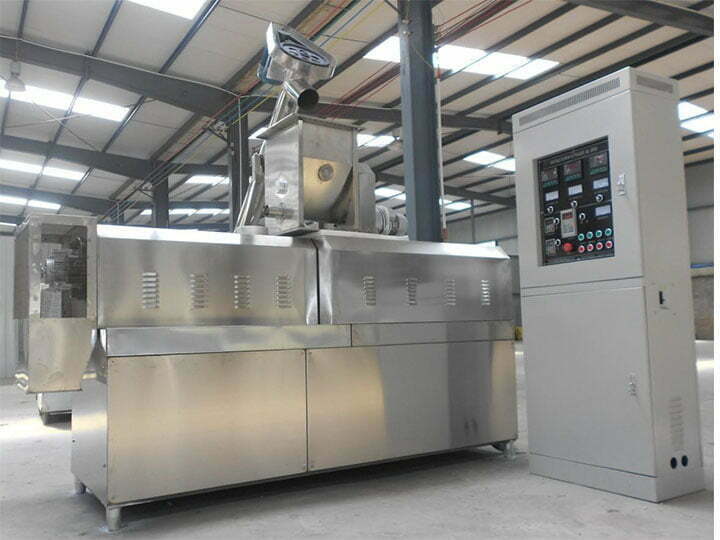 Corn puff extruder machine price
The corn puff extruder machine is an advanced twin-screw extruder, suitable for various puffed snack food. The extruder integrates compression, mixing, mixing, shearing, melting, sterilization, expansion, molding, and other functions, and has high efficiency. The corn puff machine price is at factor…