Tortilla is a well-known Mexican pancake. This flat thin bread is made of wheat or cornflour and additional fillings. People often fry or bake tortilla into chips, which is crispy and tasty. How to make large quantities of deep-fried corn tortilla chips? A tortilla chips deep fryer machine is an efficient solution. The tortilla chips continuous fryer, also known as continuous deep fryer can fry corn or flour tortillas into chips with high efficiency.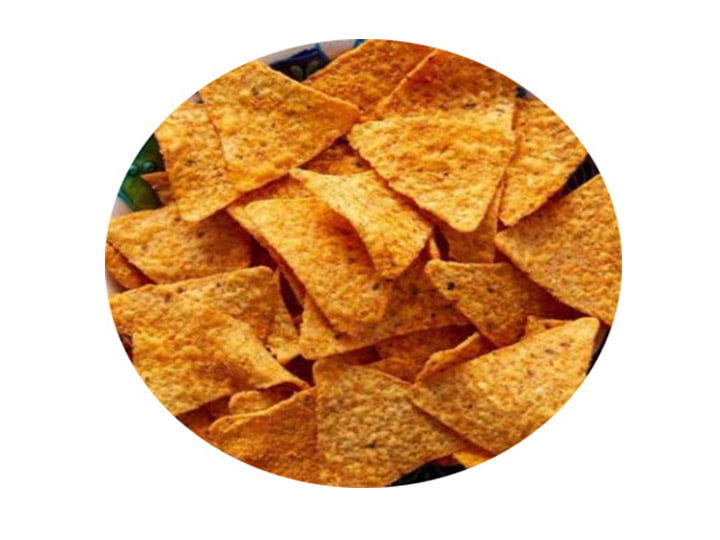 Features of corn tortilla fryer
The tortilla chips deep fryer has many advantages and it is popular with our customers.
Multiple application. The corn tortilla chip fryer can fry a wide range of foods, such as meat, aquatic products, vegetables, pasta and other products.
Various heating methods: gas or electricity.
High productivity. The capacity can reach up to 1500 kg/h.
Highly automatic and labor-saving. The tortilla chips continuous fryer has many automatic systems, like temperate control system, smoke exhaust system, lifting system, oil filtering system etc.
Hygienic and easy to clean. Made of 304 stainless steel, it meets food safety standard. Also, the automatic scraping system can remove the food residue in time. People can lift the machine cover to clean the inside.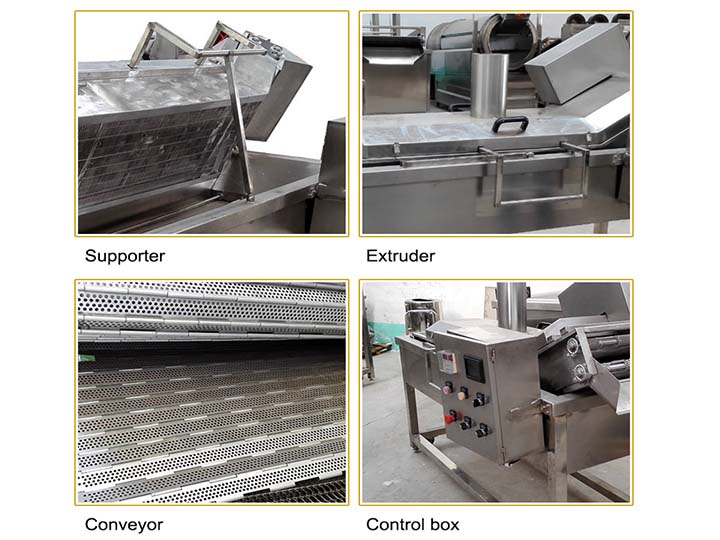 How does the tortilla chips deep fryer work?
Tortilla chips deep fryer adopts double-layer mesh belt transmission. In this way, the tortilla chips are kept between the mesh belts. The heating position is in the middle of the double-layer mesh belts. Thus, it controls the temperature of the upper and lower oil layers and slows down the oxidation degree of the oil. The frying time is controllable. After frying, the machine can discharge materials automatically. As the bottom of the machine is equipped with a discharge system, the batch fryer automatically discharges the generated residue, while the oil can be filtered and reused.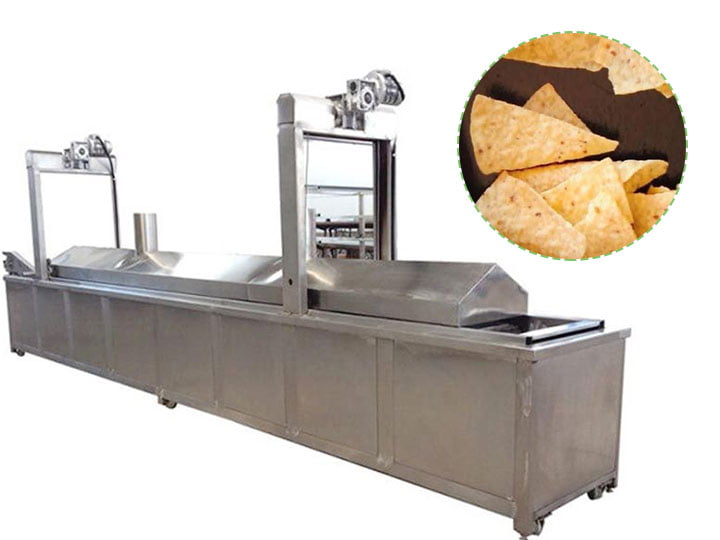 Other application of the corn tortilla fryer
Other tortilla chips machines
Apart from the tortilla chips deep fryer, we offer many other machines for making tortilla chips, including a dough maker, pasta cutter machine, and packaging machine.
Dough maker
Our dough maker machine can efficiently and evenly mix water and flour or other powdery ingredients. To make corn tortillas, the machine can be used to blend water and cornflour. The output is about 10-15kg per batch.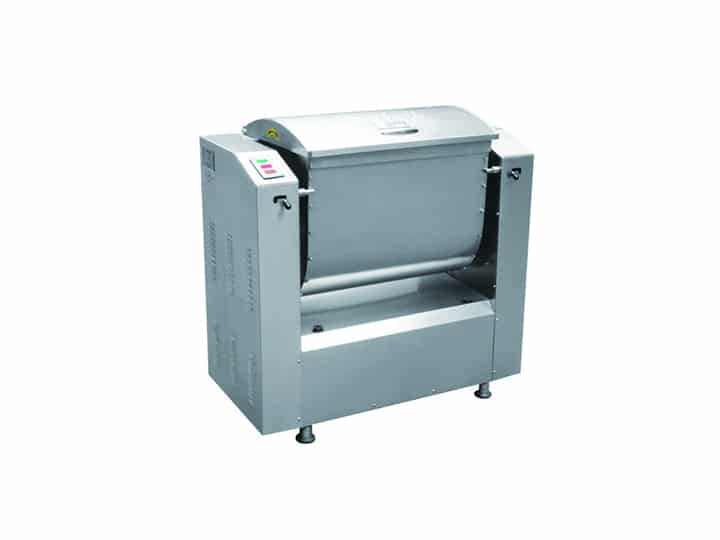 The pasta cutter machine can press the pasta under the forces of the conveyor and roller, reaching the expected thickness. To make tortilla chips, the cutting knife cuts the pressed tortilla patches into triangle shapes.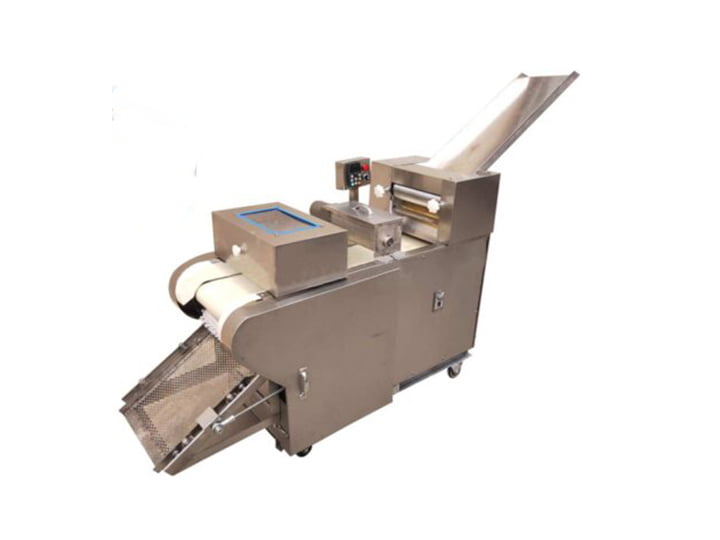 Packaging machine
The final product of tortilla chips can pack the food at a high speed, with the functions of weighing, blanking, sealing, and labeling. The packaging machine has wide application in the food processing industry.