The commercial fried chicken machine is a semi-automatic deep fryer with automatic discharging, automatic temperature control, and automatic mixing functions. The fried chicken is uniform and bright in color without mutual stickiness. The oil filtering function can prolong the service life of frying oil. The chicken fryer machine commercial is suitable for frying chicken, pork, beef, fish, nuts, pasta, conditioning, etc. The automatic discharging batch fryer is applicable to small and medium-sized food processing units, widely used in fast-food restaurants, canteens, food processing factories, and so on.
Automatic chicken fryer machine for sale
Automatic discharging: with motor drive, the fried chicken machine can be lifted automatically after frying and poured out the food automatically after draining oil. Automatic discharging reduces the labor intensity of workers and save the frying time.
Automatic mixing: The mixing function ensures the uniformity of product frying and prevent products from sticking to each other.
Automatic temperature control: There is an electric control instrument. When the oil temperature reaches higher than the set temperature, the heating equipment automaticllay stops heating. When the oil temperature is lower than the set temperature, the heating device starts heating to ensure the corresponding frying temperature. Thus, the automatic batch fryer guarantees the product quality.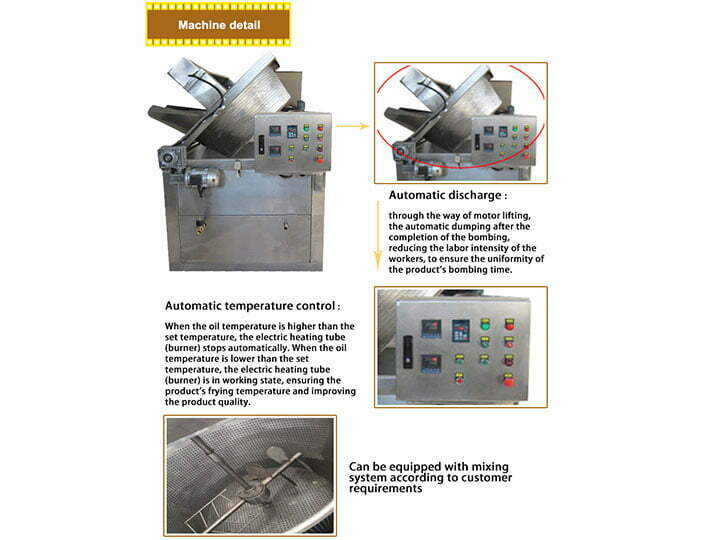 Structure features of commercial fried chicken machine
Made of 304 stainless steel, the fried chicken machine is hygienic and durable.
Multiple heating methods. Gas or electric heating
There is triangular sediment mechanism, funnel-shaped slag discharge device in the bottom of the commercial fried chicken machine.
Independent power distribution control box.
Advanced oil-saving space technology. In the process of use, the edible oil is heated through the heating pipes. The fryer is equipped with a temperature measuring device. Reasonable temperature control can ensure the qualified rate of the product.
The automatic discharging device saves time and labor, reduces labor intensity and improves production efficiency.
Over-temperature protection device can help ensure operation safety.
Various outputs. The general capacity of the fried chicken machine is 100-600kg/h. Customized services are available.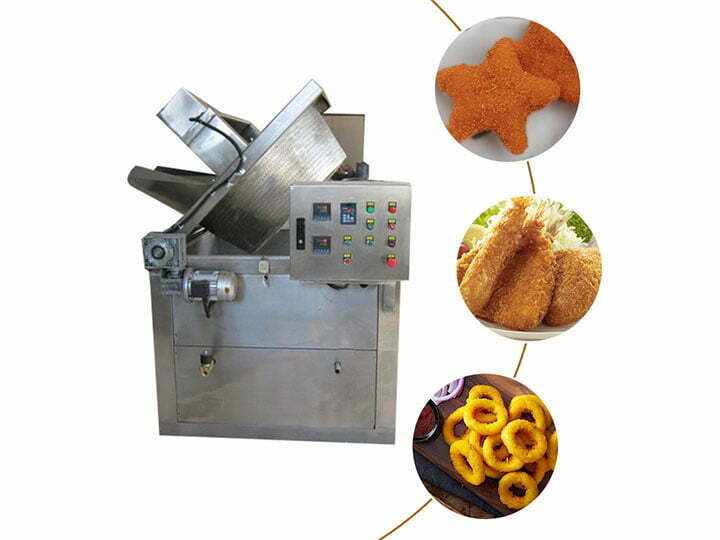 The popularity of fried chicken foods
Chicken has high protein content and various kinds of nutrients. It is easy to be absorbed by the human body and can enhance physical strength. Fried chicken has a strong flavor and is not difficult to cook. There are many flavors of fried chicken to meet customers' needs.